CATAN National Championship Qualifier
OrcaCon is hosting an official Catan US Nationals Qualifier Tournament on Saturday, January 8th.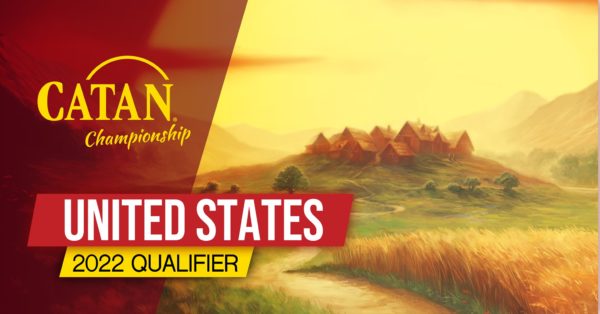 Registration opens at 10:00 AM, and first game starts as soon as we fill the seats or at 11:00 AM. There will be 3 preliminary games and the top 4 scoring players will play in one final game. The Qualifier Champion will win a guaranteed seat at the CATAN US National Championship 2022. The CATAN United States Champion will be flown to Malta in 2022 to compete in the next CATAN World Championship. Got questions? Want a copy of the rules ahead of time? Email donna@catanstudio.com
NOTE: All participants must be US Citizens/Permanent Residents and be 18+ years of age. Winners of 2020-2022 season Qualifier Tournaments are not allowed to play in additional Qualifier events leading up to the next World Championship without first relinquishing their qualified seat.
Want to sign up? Be sure to Register for OrcaCon. Once you register, you'll receive an invite to Sched, our online schedule. You can reserve your seat before we fill up!
You must be 18+ and a US Citizen/Permanent Resident to participate.