Sched FAQ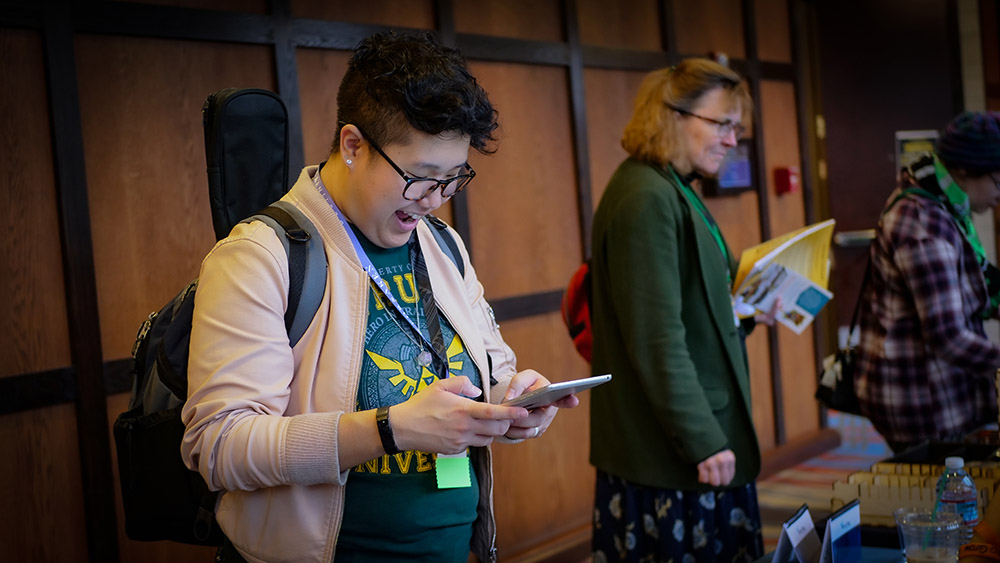 We're very excited to bring you another fantastic show and look forward to meeting you in January 2022. Our team has been taking your feedback on Sched, and we wanted to give you some tips and let you know how it all works. We use an online scheduler versus pen & paper for many reasons:
Less waste and trash, which is a part of our accessibility pledge
Less confusion on wait lists, availability of open spots at the game/panel/workshop
Speakers can upload slides and other files, so you can find them easily.
You can give your feedback about your games session or panel/workshop
But Sched is confusing!
Our schedule is easily accessible on any browser at http://orcacon2022.sched.com. You can bookmark this in your browser, or save the bookmark to your mobile device. Don't have a device that will load up the site? You can visit one of our Games Admin Desks and our volunteers will get you signed up for events. They can also help with your account and give you information on using Sched. See our previous Sched site to see how it looks when the schedule is full: http://orcacon2020.sched.com
All the sessions were full.
One of the issues about Sched which was confusing was what it meant when you "saved" a session. When you "save" events, it really means you've signed up for it! We had a lot of folks treat it as a book mark "I am interested in this, so saving" which was confusing for everyone.
Also, many folks didn't know they could remove themselves from a game or panel, in case they couldn't attend or double booked themselves. When you "unsave" the event, you remove yourself from the game or event and it opens up a spot for the actual waitlist.
When you see a full event, you can still select it. If you're waitlisted, when someone removes the event from their schedule, it will bump up the next person. You can always talk to our Games Admin volunteers who can help you remove items from your schedule.
Plus, you can always show up for a game or event. It's possible that there will be no-shows, so you might even be able to get in, or maybe the GM can add you to the game!
Privacy concerns.
Some of the feedback we received was that folks didn't want their name or photo visible. Some folks used their legal names when signing up on Eventbrite, and don't want that seen on Eventbrite. All of this can be edited in Sched on your profile. You can even mark yourself unlisted.
I'm a Speaker or Moderator and I have files to share with attendees.
We've activated the Speaker & Moderator accounts to upload your slides, images, .pdfs. If someone attends your game or panel/workshop, they'll be able to access what you've added to the session.
Got a question about Sched? Think there's something which should be added to our FAQ? Email info@orcacon.org and we'll answer your question and maybe even add the information here!